News

/

Aged care services that work for you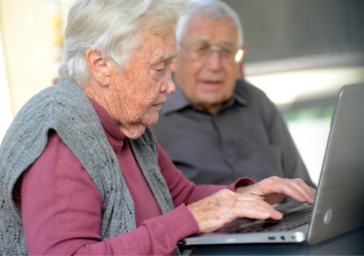 Aged care in Australia is changing, making it easier for you to stay independent and living in your own home, close to your loved ones, and connected to your community. The changes increase your choice and flexibility to get the right aged care services for you.
The new Commonwealth Home Support Programme is among the changes.
The new programme has brought together four previous programmes to make it easier for you to find the help you need:
Commonwealth Home and Community Care (HACC) Programme*
National Respite for Carers Programme (NRCP)
Day Therapy Centres (DTC) Programme
Assistance with Care and Housing for the Aged (ACHA) Programme.
Help at home
If you're finding it harder to do the things you used to, perhaps after a setback or fall, and you need a bit of extra help at home, the Commonwealth Home Support Programme is for you. It offers a range of services to help you live independently, including help with domestic tasks like cleaning, making a meal, getting to the shops or even changing a lightbulb.
If you already receive services under one of more of the four programmes, you will continue to be supported under the Commonwealth Home Support Programme.
If you have higher level care needs, you can get help through the Home Care Package Programme. It provides services in the home which are coordinated and tailored to meet your specific needs.
There are four levels of home care packages, which gives you access to a range of care and services depending on your needs. You can get help with bathing and dressing, diet and meal preparation, continence management, mobility and dexterity. You can also access allied health and other clinical services.
Consumer Directed Care (CDC)
Because you are best placed to make decisions about your life, all home care packages are now delivered on a Consumer Directed Care (CDC) basis.
CDC gives you greater choice, information (including the amount of Government funding available to support you and regular reports on how it is spent) and flexibility to determine the care and services you need to stay at home and living in your community.
You will work closely with your service provider to choose the right care and services for you and you will decide how best to spend your funds.
The My Aged Care website and contact centre is here to help you understand the different programmes, and find and plan for the aged care services that best meet your needs.
You can access information on aged care for yourself, a family member, a friend or someone you care for.
Personalised client record
You can call the contact centre on 1800 200 422. When you call, our contact centre staff will ask you some questions to get a clear picture of your needs. They will also ask you for permission to create a personalised client record, which will hold information about your care needs.
The client record is confidential and will be updated with any assessments you have done, and the services you receive. This means you won't have to retell your story every time you speak to My Aged Care staff, an assessor or a service provider. You will be able to view your client record securely online, via the My Aged Care client portal.
If you need it, the contact centre staff can also arrange for a trained assessor to come to your home to do a face to face assessment of your care needs. They can also help refer you to a service provider that delivers services which may assist you.
More information
To find out more information about the approximate cost of your aged care services, you can talk to the contact centre or use the fee estimators available on this website.
For more information about the changes to aged care, you can explore this website or call the My Aged Care contact centre on 1800 200 422, between 8am and 8pm Monday to Friday, and 10pm and 2pm on Saturdays.
*If you live in Victoria or Western Australia, HACC services will continue to be delivered in the way you are used to.
Comments
LEAVE YOUR COMMENT