News

/

Heart attack risk factors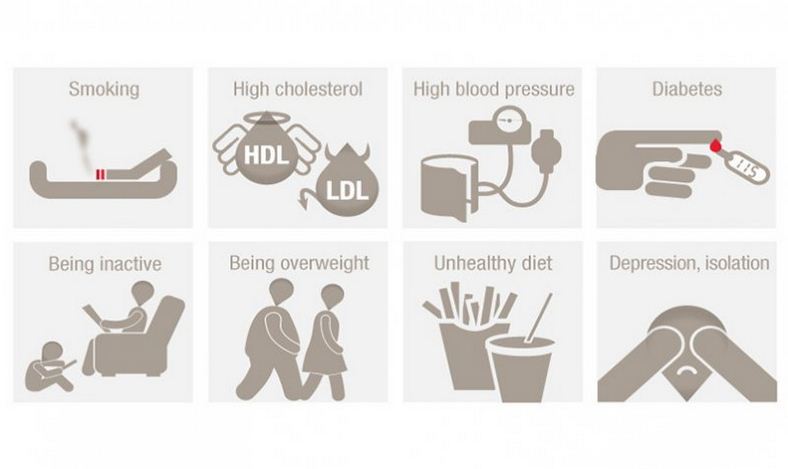 Your risk of having a heart attack or stroke
Knowing your risks is the first step to avoiding a heart attack or stroke.
Heart disease is the single biggest killer of Australians, but it can mostly be prevented.
There's no one cause for heart disease, but there are risk factors that increase your chance of developing it. The more risk factors you have, the bigger your risk is of a heart attack or stroke.
You might not know you have some of these risk factors. The best way to find out your overall risk is to see your doctor or health practitioner for a heart health check.
If you've already had a heart attack or stroke, read more about looking after yourself to avoid another.
Risks you can't change
There are a few risks you can't do much about:
Age: As you get older, your risk of heart disease increases.
Gender: Men are at higher risk of heart disease. Women's risk grows and may be equal to men after menopause.
Ethnic background: People of some origins (e.g. from the Indian sub-continent) have higher risk. Aboriginal and Torres Strait Islander people have more risk because of lifestyle factors.
Family history: If someone in your family has had a heart attack, speak to your doctor or health practitioner about your risk.
Risks you can change
Most heart disease risk factors can be changed, and there's plenty you can do about them.
Recovering from a heart attack?
Learn more about heart attack recovery, including information on what happened to your heart, heart attack treatment and how you can recover sooner.
Discover life after a heart attack

Source: www.heartfoundation.org.au
Comments
LEAVE YOUR COMMENT