News

/

Misconception on Influenza Vaccine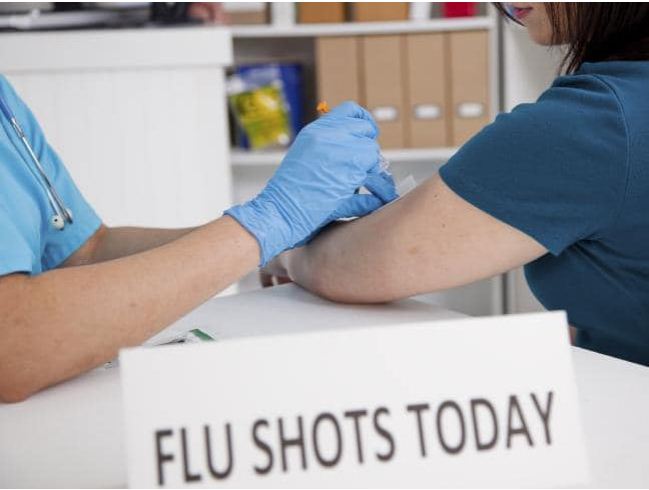 LAST year Australia had one of the worst flu seasons on record, with an estimated 29,000 people admitted to hospital with the influenza virus. Despite this, one in two Australians are not planning on getting their flu shot this year and there is a major misconception contributing to these high numbers.
Finder.com.au surveyed 2,003 adults and found that 50 per cent are not planning on getting their 2018 vaccination, which is the equivalent of roughly 9.5 million people skipping out on the shot. One of the biggest reasons that people stated as their reason for not getting the jab is believing it doesn't work or that it actually causes you to get sick.
READ: Experts warn not to get flu shot too early

According to Dr Daria Fielder, owner of Sapphire Family Health Practice, although you still may get the flu even if you are vaccinated it is not because of the shot. In fact, the reason you still might get sick is from people choosing not to vaccinate and causing the spread of different strains of virus.
"Influenza vaccine is an inactive vaccine and therefore it is unable to give you the flu. It does have some side effects, which commonly include pain in the arm or a fever, however it will not make you sick," Dr Fielder said.

"If people don't get the shot then they are putting themselves at much higher risk of contracting potentially preventable infection,"
"Influenza is an awful illness that results in a minimum of 7-10 days off work, severe symptoms of fever, lethargy, shivers, sweats and is associated with severe complications including pneumonia and in some cases death."

Read more stories here:
https://www.news.com.au/lifestyle/health/health-problems/half-of-aussies-plan-to-skip-out-on-influenza-vaccine/news-story/fd678d6c072fccca2f596c8a83617978

Source: news.com.au
Comments
LEAVE YOUR COMMENT