Ultra low temperature storage solutions from Euro Chill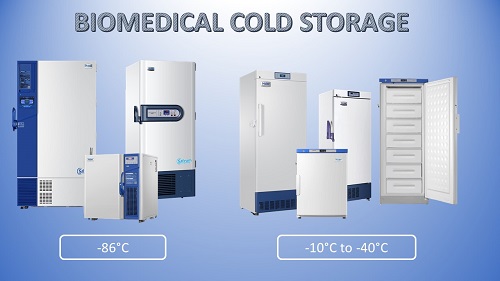 Euro Chill has an extensive range of ULT freezers to meet the varied needs of the Australian medical and research industries.
Sizes from 92 litres to 959 litres to store from 4,800 to 70,000 x 2ml cryovials.

Options range from -10°C through to -150°C for the storage of critical and temperature sensitive biological samples, vaccines and laboratory products.

-150°C is developed for the storage of viruses, erythrocytes, leukocytes, cutis, skeletons, sperm, biological products, oceanic products, electronic products and the experiment of special materials.

-86°C is specially designed and manufactured for long time storage of various biological products, including viruses, germs, erythrocytes, leucocytes and cutis.

-10°C to -50°C is designed to store vaccines, blood plasma, biological materials and electrical components etc

Used in hospitals, pharmacies, laboratories, research institutes, electronic or chemical industries, blood banks, epidemic prevention centres, animal husbandry areas and biological engineering institutes.

Fully featured with multiple safety alarms and excellent temperature control and uniformity.

Delivery and back up support available nationwide.

Long and short term lease options available.

For additional information please visit www.eurochill.com.au
Comments
LEAVE YOUR COMMENT